CIDER MILL
Restoration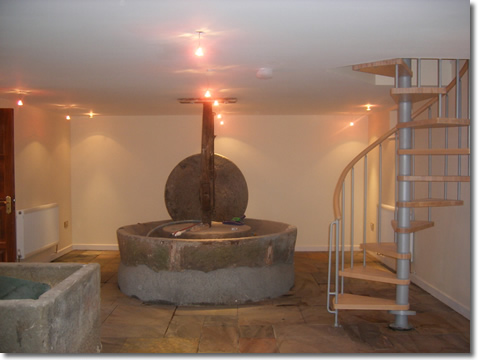 This building has been restored to its former glory, including the refurbishment of the old Cider Mill and Press.
Extensive repairs and reconstruction were undertaken to restore the structural stability of the building and the remaining areas of the store external walls were re-pointed
The existing roof was severely damaged and new roof timbers were introduced to replace those beyond repair. The roof was re-slated.
Bespoke hardwood doors were manufactured to fit the existing structural openings.