RIVERSIDE RETAIL PARK, ABERDARE
New Build - Retail Park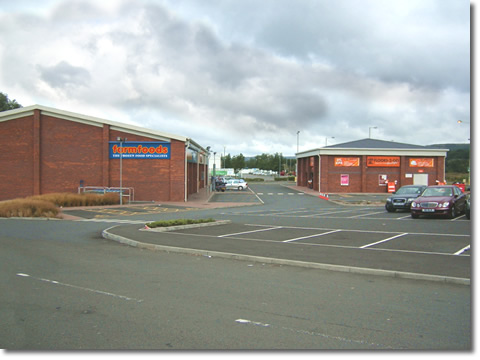 This development was completed in 2006 and incorporates two separate buildings totalling 14,000 sq ft together with a concrete service yard and car parking for 70 spaces.
The development was on a disused landfill tip with poor ground conditions that necessitated the use of a piled foundation. A methane barrier and venting system was installed to eliminate the risk of methane gases from the landfill.
A suspended concrete slab with a steel portal framed building formed the structure of the building. The fabric of the building was traditional cavity wall construction with facing brickwork and large glazed shop fronts with the roof finish being an innovative composite roof cladding that gives the appearance of traditional roof slates.
The development has been let to:
Halfords, Farmfoods, Choices Video, Topps Tiles
The project took some 6 months to complete at a cost of £1.5 million.